V súvislosti s posledným zápisom som našiel ukážkové video vývoja DSL v Common Lispe, pre záujemcov to budem nejaký čas seedovať (125 MiB, 19 min.):
dsl_domain_specific_language_in_lisp.3735468.tpb.torrent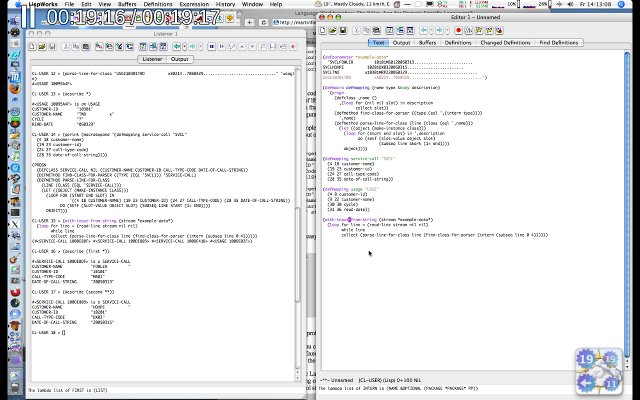 Error: Call to a member function getTplFile() on null
An unforeseen error has occured. This is most likely a bug somewhere. It might be a problem in the blogtng plugin.
More info has been written to the DokuWiki error log.